Early in the week Hayden finally got to meet his Great Grandparents! They live in Washington and they finally got to visit! Hayden took to them immediately, talking up a storm and laughing also wanting to play outside. David's parents live on a farm and have a huge yard that Hayden decided to take full advantage of.
He loved playing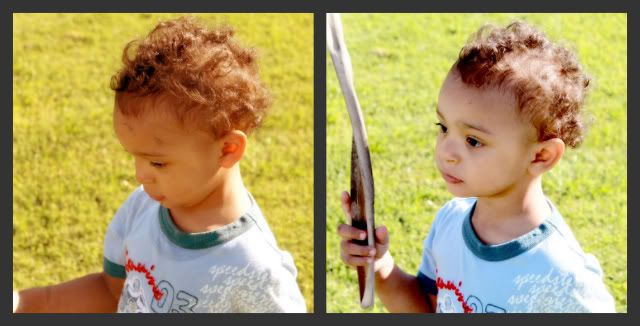 and exploring randomly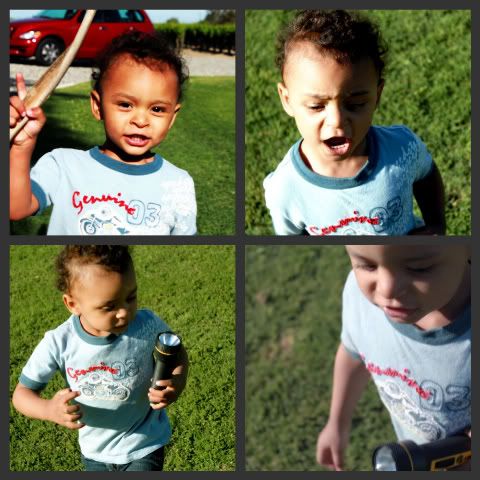 the space he even used the flashlight as a mic to sing. He had a great time!